4 Tips For Filing An Insurance Claim After Water Damage
3/18/2023 (Permalink)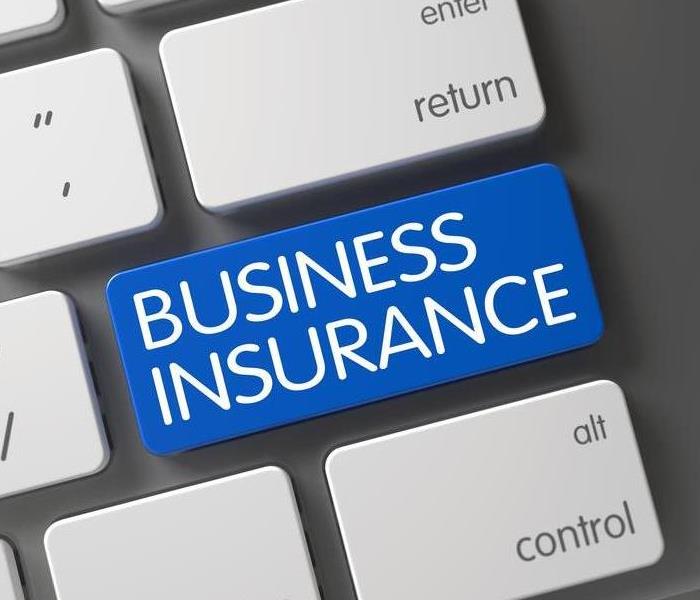 water damage can be devastating to your home or business, give SERVPRO a call at first sign of damage.
If you have ever been in a flood or water damage situation, then you know how difficult and stressful it can be. Water damage events are often unexpected and can happen with little to no warning. In many cases, they cause massive amounts of damage to homes and businesses. If you've experienced this kind of situation recently, filing an insurance claim may be the first thing that comes to mind. However, if you're like most people who deal with flooding or water damage on a regular basis—or even if this is your first time—you might not know how exactly how to file an insurance claim after a flood or other major water event.
File The Claim immediately
If you have just experienced water damage, it is important to file the claim immediately. Your insurance company will have a claim form and they may also have a list of contractors they recommend. The sooner you file your claim, the better chance you have of receiving compensation for all of your losses.
If you wait too long before contacting them, there could be significant delays in processing your claim which could affect how much money or time it takes to get everything back up and running again. When it comes to water damage, it is important to mitigate the damage immediately in order to prevent further costly damage. The first step is to call your insurance company and file a claim.
As soon as the claim has been filed, an adjuster can be sent out to your property to assess the extent of the damage. This is necessary to ensure that you receive the proper compensation.
Document the Damage
Once you have started filing your claim, it's important to document the damage and make a list of all your belongings that were damaged by water. Take photos of any areas where there is visible water damage and keep receipts for any repairs you make. Also, keep a record of all your communication with the insurance company in case there are any disagreements later on about whether or not something was covered by their policy.
Protect Undamaged Possessions
If you have undamaged possessions, it's important to protect them. Move them to an area not affected by water damage. If possible, put all of your belongings in storage so they can be protected during the cleanup process. Some companies, such as SERVPRO of Santa Barbara, can pack, move, and store your belongings in their secure warehouse during the mitigation and restoration process.
Call A Water Cleanup Company
If you're dealing with water damage, it's important to call a water cleanup company as soon as you can. A reputable water damage restoration company will be able to help you clean up the mess and prevent further problems from occurring.
It is always best to call a professional water cleanup company. They have the proper training and experience to handle a water damage event of any kind. They also use powerful equipment to properly and efficiently mitigate any damage to your property.
Water damage can be devastating to your home and belongings, but filing an insurance claim can help you recover from the damage faster. If you need a water damage restoration company, please contact us today! We're available 24 hours a day and 7 days a week.