How an Electronic Claims Service Helps Your Business
3/26/2022 (Permalink)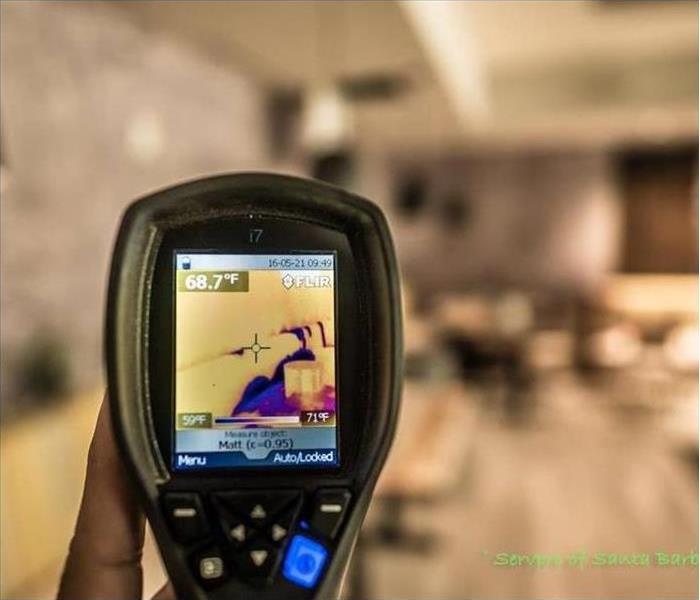 SERVPRO utilizes best practices and the latest technology to identify, clean, repair and itemizes your property damage
How Can an Electronic Claims Service Benefit Your Company?
When your commercial property in Santa Barbara, CA, has sustained damage due to fire, flooding, or mold, the last thing you need is to get caught up in a complicated insurance claim process. You want someone to assess the damage, determine your reimbursement and get a check out to you as quickly as possible. While your insurance agent uses electronic software to process your claim, SERVPRO fast-tracks the processing time by keeping an electronic inventory of damage-related information and sharing it with your insurance company, adjuster, and agent. This simplifies the process and benefits you, the business owner, in the following ways:
The emergency response team can catalog damage as they address it.
Itemized claims are made instantly available to decision-makers and service personnel.
The information is readily available to be included in the appropriate paperwork.
Faster processing times mean less administrative costs.
A More Accurate Insurance Claim
Trying to keep your business running while dealing with the fallout from your property damage can be overwhelming. When you have to carefully keep track of every item that's been damaged, oversights can happen — especially while you're waiting for your adjuster to arrive. SERVPRO professionals catalog everything into an electronic inventory as they go, so nothing is forgotten or left out. Greater accuracy right up front increases the likelihood that you'll receive enough to cover your expenses.
Better Communication Between Professionals
When all your claims information is uploaded electronically, everyone who needs access to it sees the same data — there's no risk of mistakes being made as it transfers from person to person. With every professional working from the same information, it facilitates communication between them and simplifies whatever coordination needs to happen to get your claim processed and your damage repaired swiftly.
SERVPRO utilizes best practices and the latest technology to identify, clean, repair, and itemize your property damage, making it easier and faster for you to file your insurance claim. The faster your claim is processed, the faster you will be back in business "Like it never even happened."