Smoke Smell in a Restaurant
5/15/2019 (Permalink)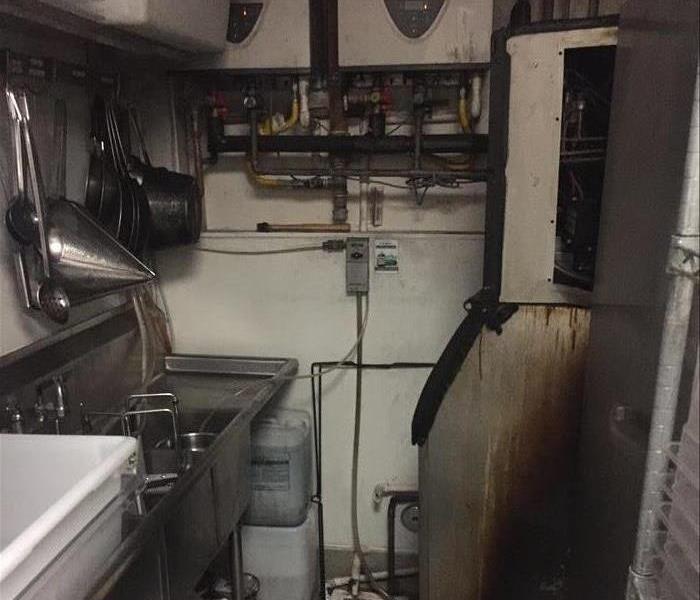 When the ice machine caught on fire, SERVPRO of Santa Barbara was able to get rid of the smoke smell
Everybody has a favorite hamburger place. People spend their time debating whether they would rather have a Big Mac or a Whopper. Here in Santa Barbara, many people would vote for a Double Double from In-N-Out Burger. But there is a large percentage of the population here that does not like to eat at chain restaurants, no matter how yummy their hamburgers might be. These people prefer to shop and eat local, supporting the small mom and pop restaurants.
The family-owned restaurants are owned by people who live in town. These folks are our neighbors and we know they work hard to compete with their larger rivals. When something goes wrong, it can be a catastrophe. Any loss of business stings so it is a major priority to keep the restaurant open and running smoothly. When our local favorite hamburger joint had their ice machine short out and catch on fire, it was urgent to get the business back open quickly.
Fortunately, the owner put in a call to SERVPRO of Santa Barbara. Our guys went to work cleaning every nook and cranny. We had air scrubbers scrubbing air and hydroxyl generators generating hydroxyls. The smoke odor didn't stand a chance and before long, it gave up and disappeared. The restaurant re-opened and soon it smelled like hamburgers again. Back in business and smelling great, that's the SERVPRO way.